Valentina Giannini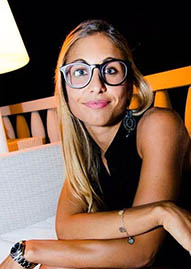 Title: Ph.D.
Valentina Giannini is a Ph.D. in Information Engineering (Secs-P/06: Applied Economics ) at the Polytechnic University of Marche (Department: Information Engineering, Management and Automation). She is graduated in Economy and Management at Polytechnic University of Marche, after a period of study at University of Applied Sciences Upper Austria (FH-OOE).
In 2017, she was a Ph.D. visiting research scholar at the Fuqua School of Business (Duke University, USA), working on the innovative performance in business groups.
Her research interests focus on business groups and innovation. 
Address: Università Politecnica delle Marche - Via Brecce Bianche, Monte Dago 60131 - Ancona
Telephone number  071 - 2204482;
email v.giannini@pm.univpm.it